Buckeye Central began play at the new field at the high school in 2012. The facility includes a full pressbox with a concession stand, home and visitor bullpens, open dugouts, a batter's eye in centerfield, storage space in the home dugout, custom red and gray dugout blocks, and brand new state of the art scoreboards. The field is full grass with dirt cutouts that are covered with custom made tarps during the season. The purpose of the full grass infield is quite simple: easy field maintenance and we play more games than most! While a lot of teams cancel due to heavy rain, we pull off the tarps and play! If it rains on a traditional field, hours can be spent pumping off water, dragging the infield and constant raking. On our field, custom tarps cover the dirt parts. When rain stops, the tarps are removed, brief raking occurs and it is ready for play. The dirt pits are larger than the field in the park which allows for less grass damage in the often used areas. We feel that we have the next best thing to actual field turf! We have a state of the art facility that the community can be proud of!
During cold weather, we have a state of the art BATCO batting cage set up in the high school gym. This unique batting cage is much larger than the normal batting cage. It is 80 feet long and 20 feet high which allows for live pitching in the cage with ease. What makes the cage special is that is free standing; meaning no wires from the ceiling or the wall. All it needs is straps attached to the east and west walls behind the bleachers to hold this impressive cage. A big thank you to the Buckeye Central Board of Education for purchasing this cage in 2009.
We also have an indoor hitting facility at the park which allows our student-athletes to participate in off season hitting in January and February. A pitching machine is installed at this facility. This facility is also used during the regular season as another hitting station during inclement weather. Also, the batting cage is used by our Middle School, Babe Ruth, and Little League teams during their seasons.
See pictures below of recent updates to our facilities!

Windscreen view from home plate.
Left field view from home plate.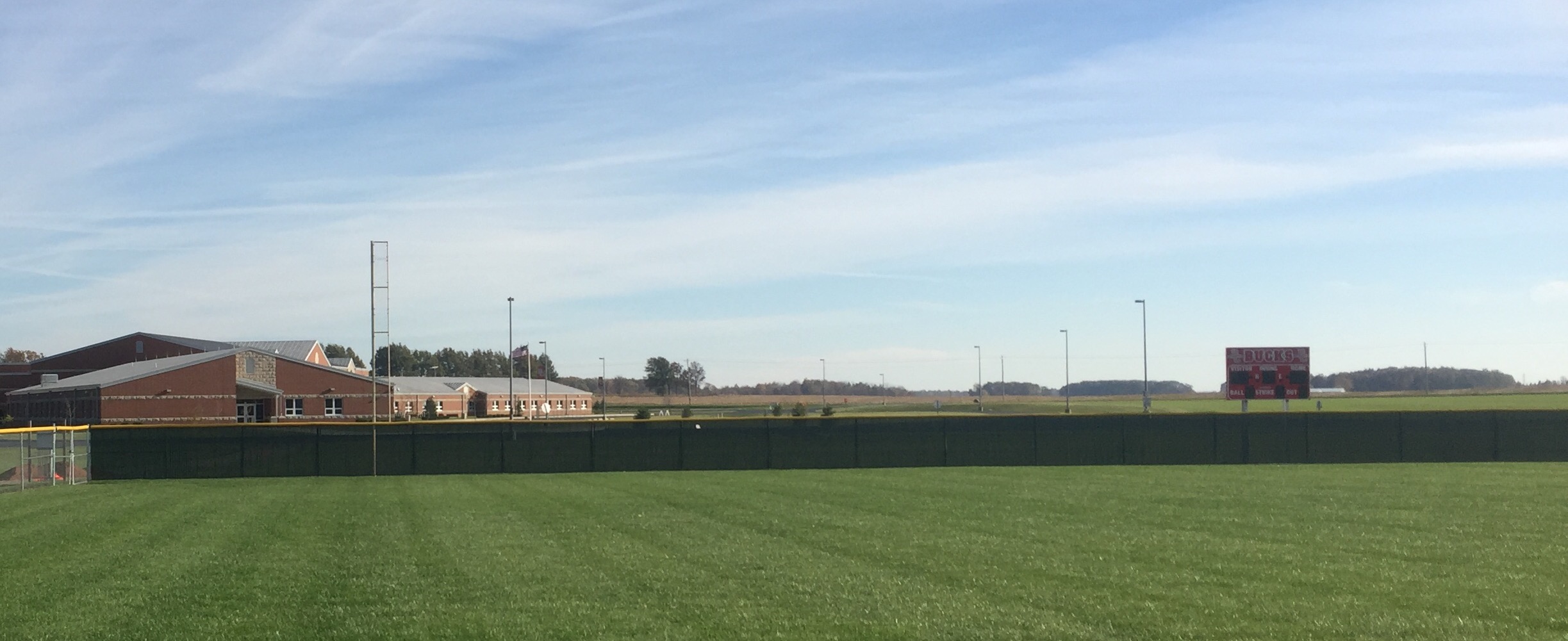 Left field view from third base.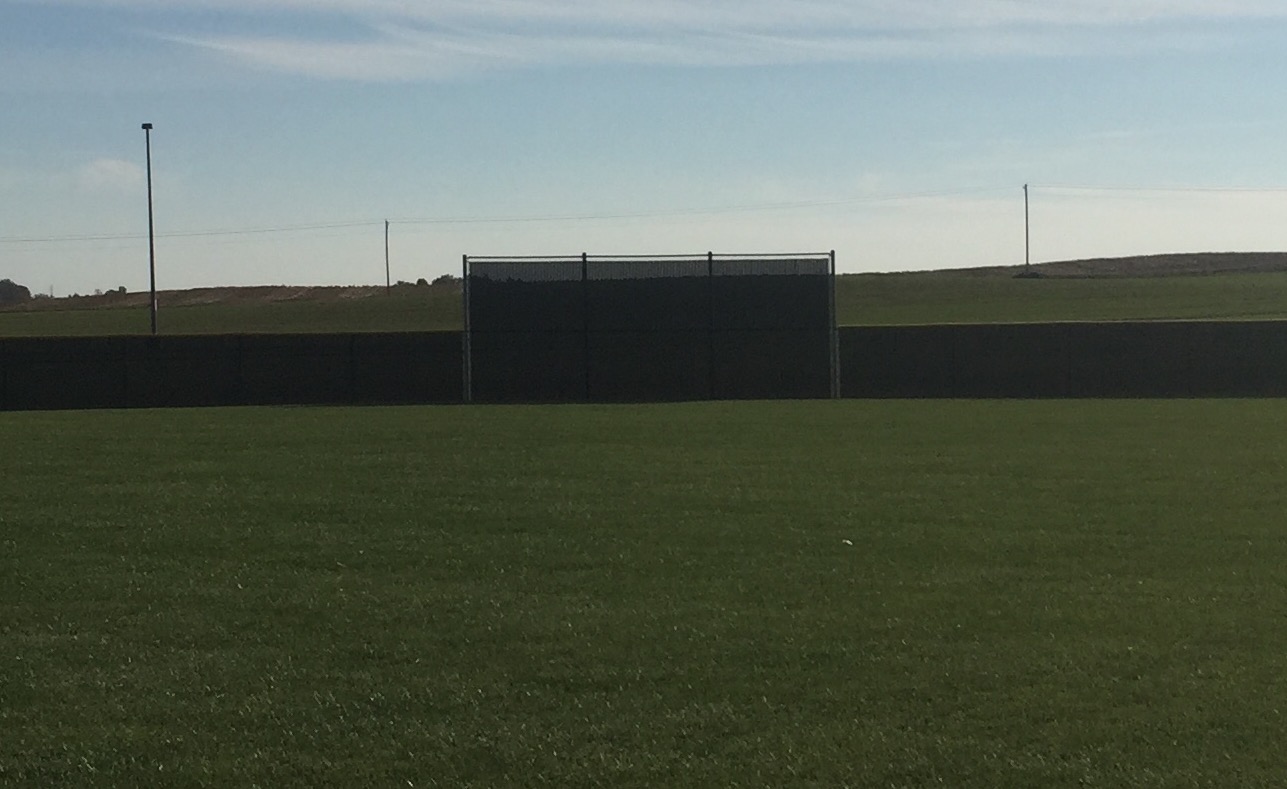 12 foot center field wall view from second base.

Right field view from first base.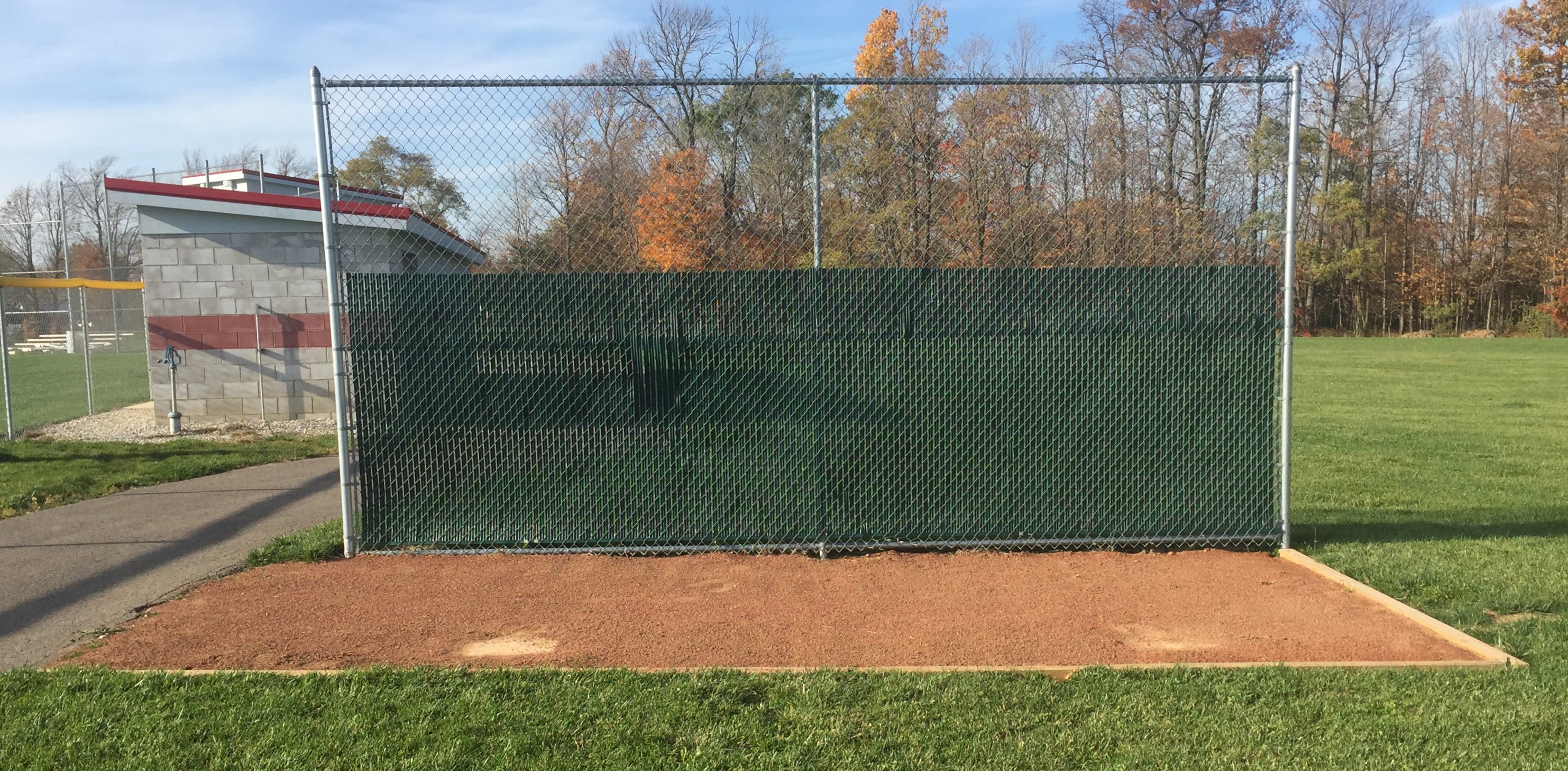 Updated and restructured home bullpen home plate area with installed windscreen.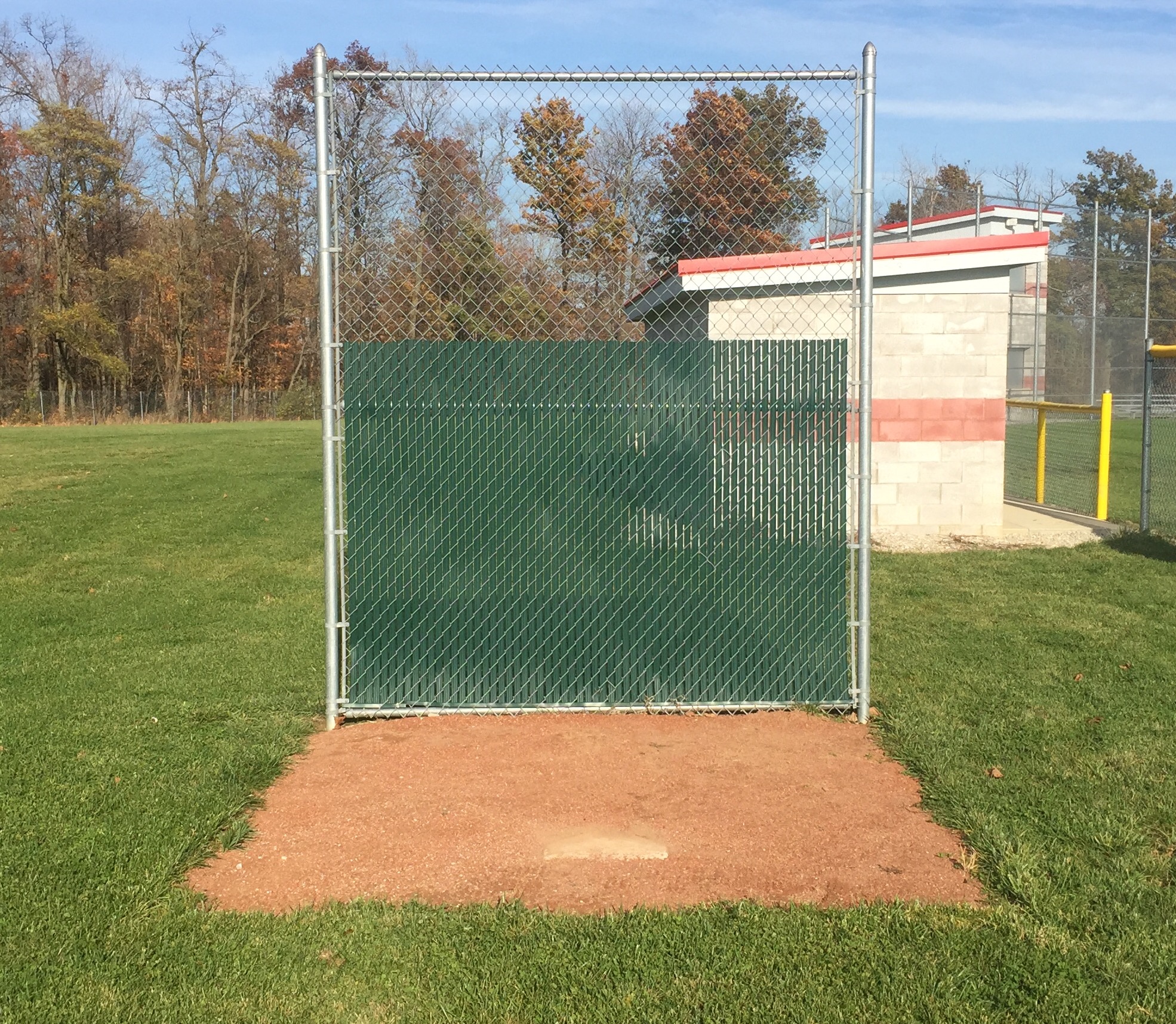 Visitor bullpen home plate area with windscreen.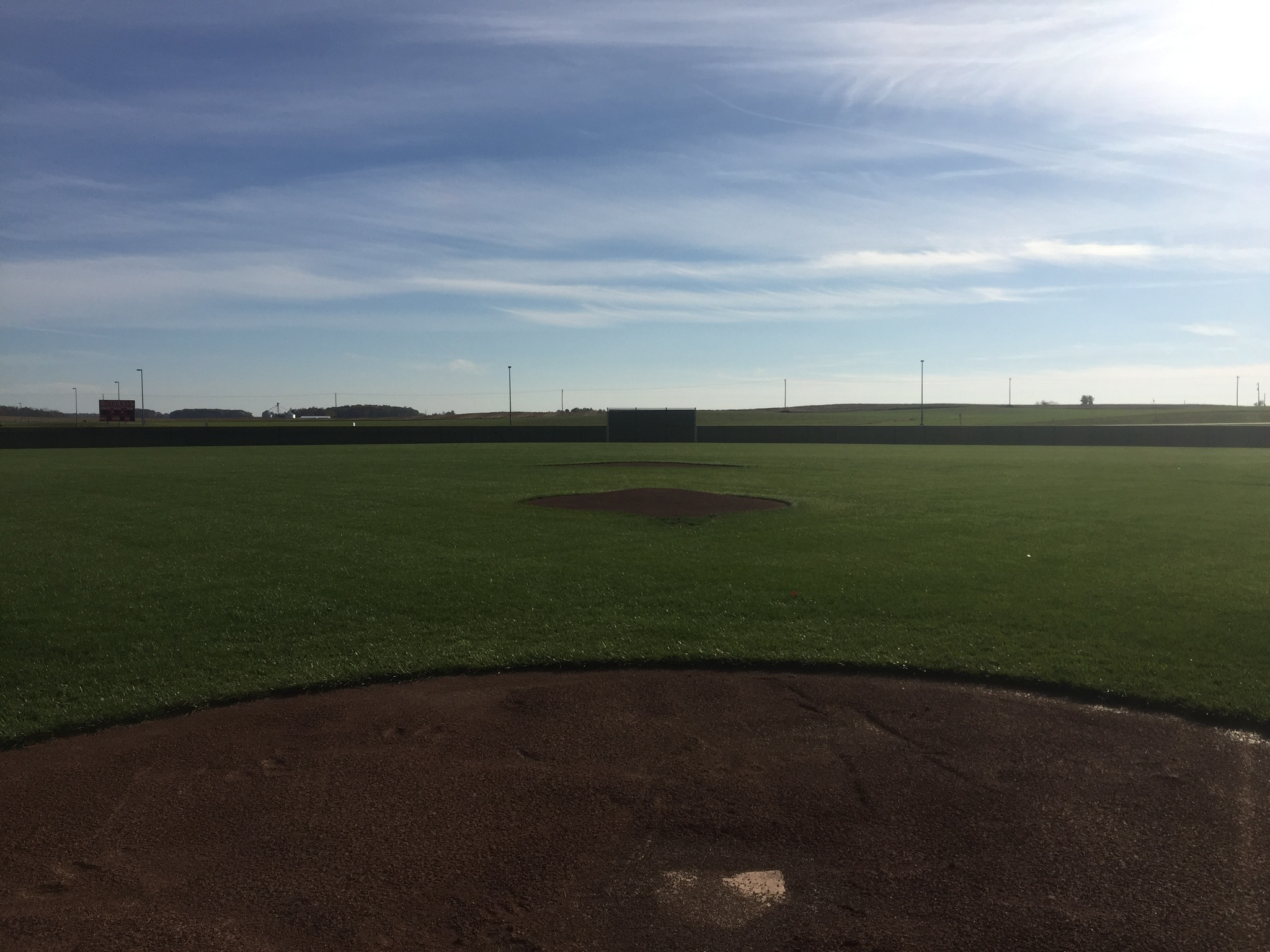 Full view from behind plate.

Restructured home bullpen mounds.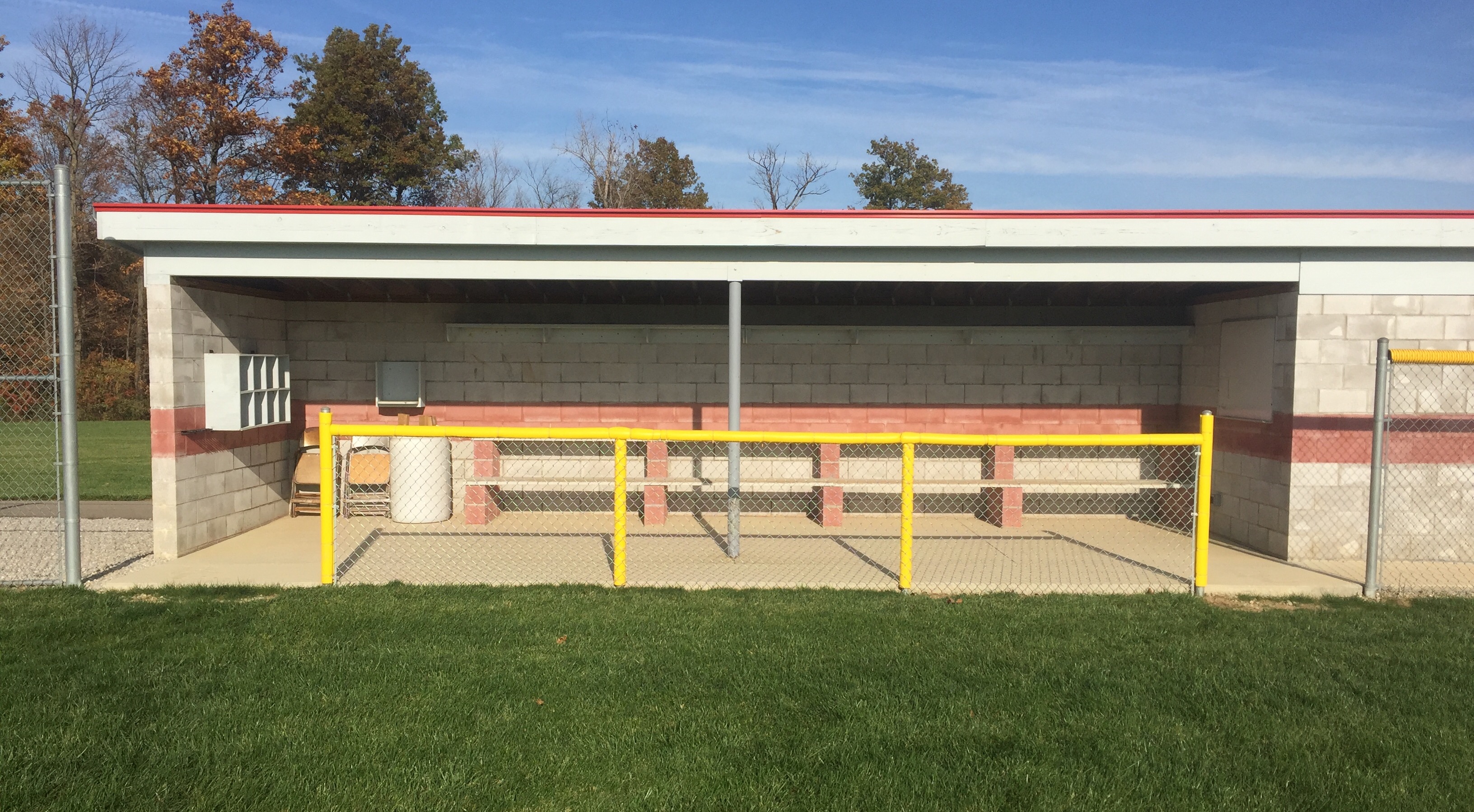 Fence and padding for home dugout installed in the spring of 2016.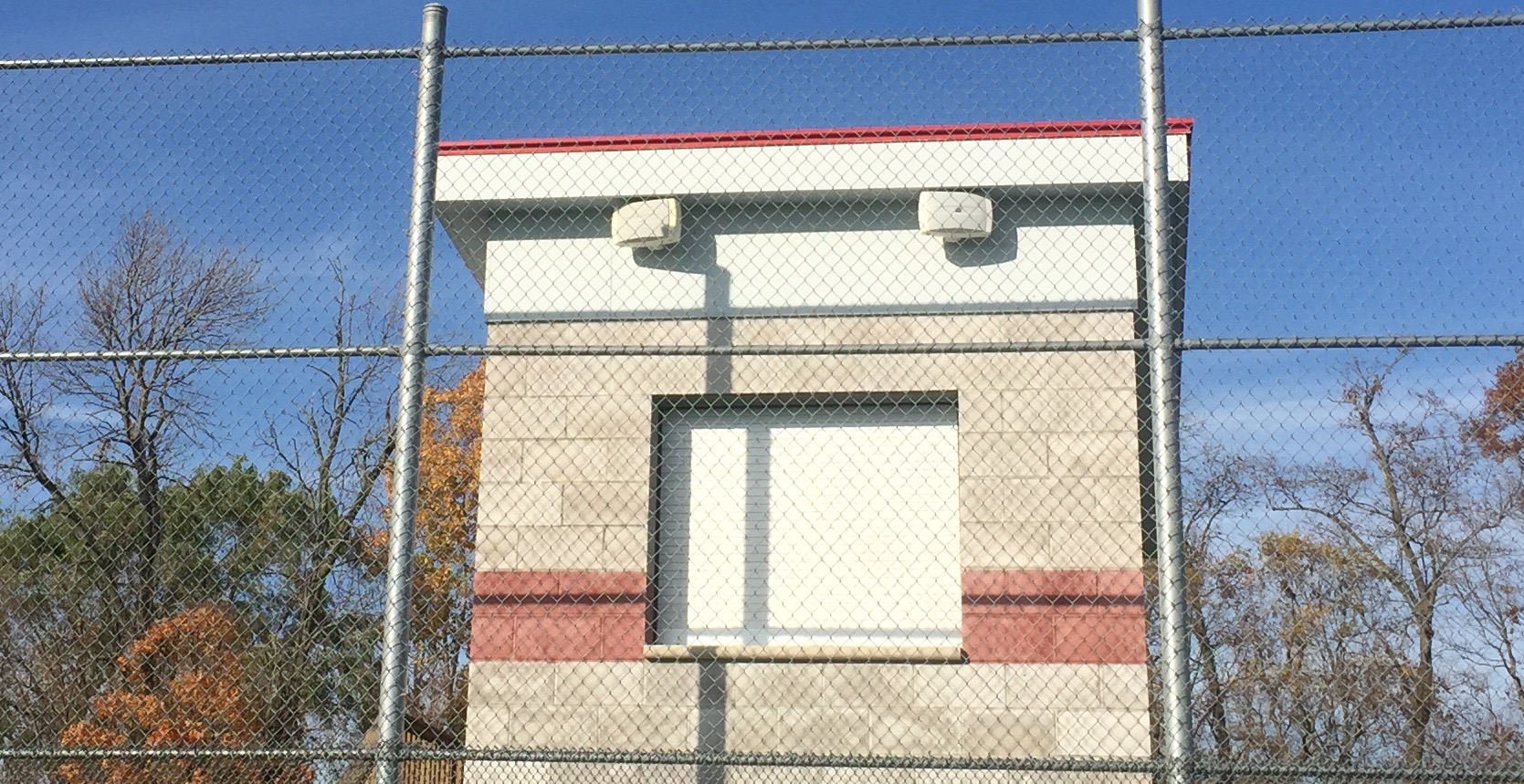 Permanent sound system and speakers installed in press box in 2015.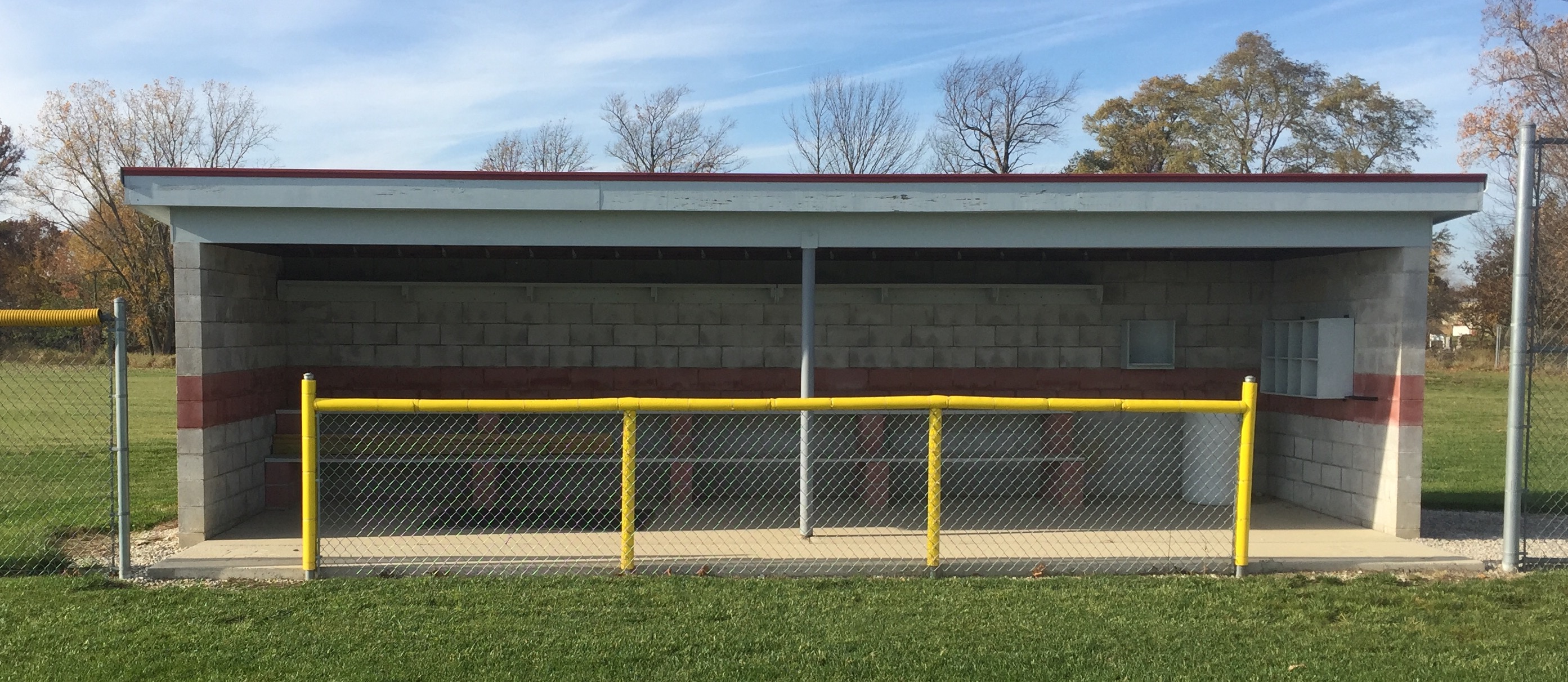 Fence and padding for visitor dugout.